Motorsport sponsorship has always been close to our hearts. We work hard to cultivate connections across several categories, providing our business with great brand awareness, customer hospitality and networking opportunities. In recent years, we have created loyal and lasting relationships with four champion drivers who have all delivered excellent seasons once again.
In the GT class, we have just completed our eighth season with Jonny Adam, the two-time Le Mans 24 Hours winner and record-holding four-time British GT champion. Jonny just missed out on his fifth title this season when Aston Martin contractual obligations in Portugal didn't allow him to compete in the final British event at Donington with his partner James Cottingham and 2 Seas Motorsport. Although James and his co-driver still had the chance to win the title for Jonny under race rules concerning driving partnerships and point-scoring, a drive-through penalty denied them the title. They finished runners-up in the championship, a fantastic performance albeit clearly a disappointing final finish for both. Thanks go to Jonny for being such a strong ambassador for our brand and supporting our fundraising efforts this year for Maggie's Cancer Care.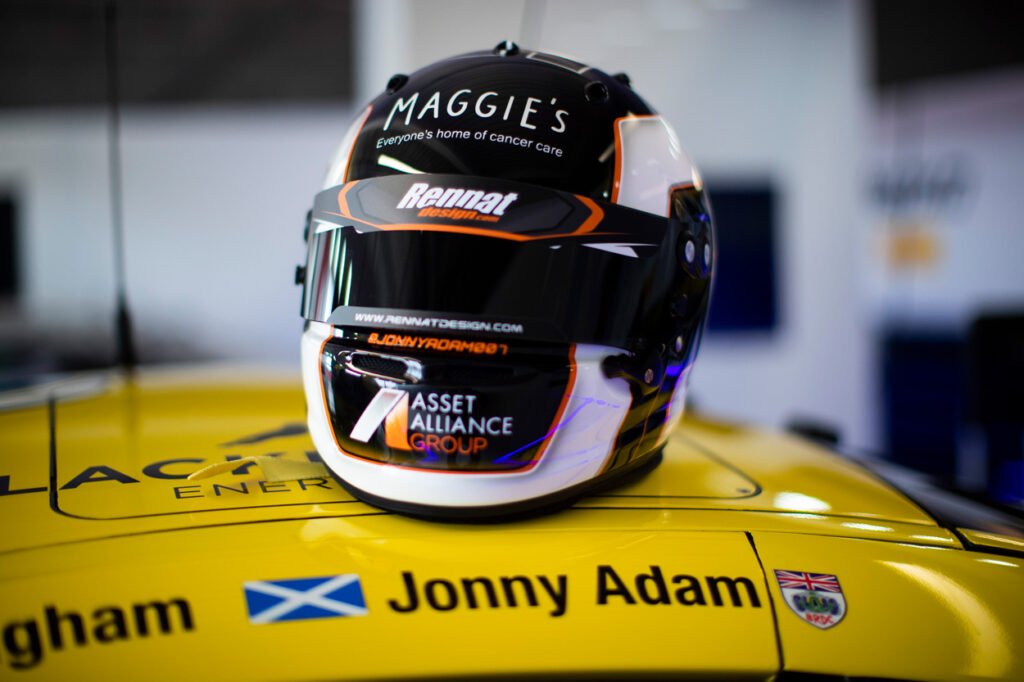 In the Porsche Sprint Challenge series, 18-year-old Will Jenkins has had a tremendous rookie season after stepping up from the juniors in previous years. Will has shown great pace with one win and six podiums through the season against many seasoned professionals. We are delighted for Will and can't wait to see where his career goes next. His team at Century Motorsport, backed by main sponsor Wera Tools, have had a season to be proud of. Our guests have been superbly looked after throughout the season by Will and his team.
Switching over to rallying, our long-standing relationship with Garry Pearson has concluded strongly with a win in the last of the season's events and finishing second overall in the British Championship. The competition here is fierce and the funding package Garry has pulled together to support his efforts has been amazing. It really has been a breakthrough season for Garry in his new Polo GTI R5, with strong sponsorship support. We are delighted to have such strong branding on the car, mirroring branding on other Scottish Series drivers including Angus Lawrie and our own Willie Paterson, both of whom also provide great representation of our brand at rallying events each season.
Continuing with rallying, we are delighted to have been involved once again with Max McRae (pictured top in his Skoda R5) and his participation in some of the UK's events this season. He's clearly a young man with an exciting professional career ahead of him and hopefully we can continue to support him on his journey. We saw Max at the McRae Rally Challenge, the Jim Clark Rally and the end of season Cambrian Rally, where he took a podium finish.
We were also honoured to be a sponsor at three key rally events this year – the McRae Rally Challenge, the Jim Clark Rally, and the Grampian Rally. It is a pleasure to support these events and to bring our customers along to experience rallying up close and personal.
Finally, we are very pleased to have extended our involvement in the British Touring Car Championship with our arrangements with NAPA racing who took the title this year. They are a great team who have looked after our guests so well over the season. Our congratulations once again to the team and of course driver Ash Sutton in his Ford Focus ST.
What a fantastic year in motorsport for Asset Alliance Group. We're thrilled to have partnered with so many superb drivers, teams and events and we look forward to continuing our support into 2024 and beyond.