With almost 5,000 vehicles under our management, we are true commercial vehicle specialists in servicing and maintaining trucks and trailers.
Our centralised Commercial Vehicle Fleet Management team operates 24-7-365 and focuses entirely on keeping your drivers legal and safe and keeping your vehicles – whether on contract hire or lease – in superb running order with as little downtime as possible.
As an award-winning fleet management service provider, we offer an industry-leading service designed to be flexible to meet your precise requirements, offering solutions to issues in your own fleet management operations.
Our service can be tailored to your needs and is applied typically to contract hire and operating lease agreements, which may extend to some or all of your fleet vehicles.
"Nothing is ever too much trouble, and the team are always on hand for whatever we need."
Woody's Express Owner, David Wood
FLEET MANAGEMENT BENEFITS
Essentially this is a cost-benefit consideration – often businesses find it more valuable and reassuring to outsource fleet management and stay focused on their own business, rather than fleet management or compliance. In that situation the benefits are typically:
Breakdown response where getting the vehicle back on the road as soon as possible is important and is best achieved via a network of authorised repair dealerships
Servicing, repairs, tyre wear and MOT certification – again via a scheduled maintenance programme managed and booked by us to ensure vehicle compliance
Motor offences, fines and toll payments can all be centrally managed by our team to ensure you are fully aware of all additional costs associated with driver behaviours
Centralised reporting of vehicle performance, compliance, maintenance costs, breakdowns and time off the road – all with the purpose of optimising the return on your fleet investment and operations
WHY CHOOSE ASSET ALLIANCE GROUP
In addition to award-winning service and support, we aim to deliver three unique differentiating factors that help lower the costs of your commercial vehicle leasing:
We can source the asset direct from the manufacturers on large fleet terms
We understand accurate residual value setting
We aim to retain and utilise assets over their entire useful life enabling us to reduce risk on residual values which enables further competitive advantage in our pricing
Our Asset Alliance Group Commercial Vehicle Fleet Management team has many years' experience in the responsible management of truck and trailer fleets. All the features and benefits of our contract hire, lease and HP options, as well as potential refinancing of your existing leases and loans, can be discussed in more detail with your Account Manager.
Contact us now on 01902 625330 to find out how our dedicated teams can help meet your individual needs.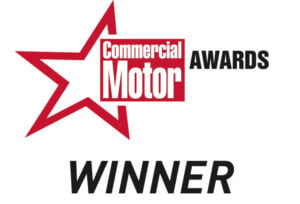 5 x Commercial Motor Award Winners
Two-time Finance Provider
Rental, Leasing and Contract Hire Provider
Independent Dealer of the Year
Service to the Industry
See our full range of finance and leasing services
At Asset Alliance Group, our primary role is to help you select the best option for your business to optimize your profit & loss, balance sheet, cash flow, and tax management through the range of fleet management and asset financing options available to you.
As contract hire and leasing specialists, we offer an industry-leading contract hire product with or without maintenance that is built on an unrivalled understanding of the commercial vehicle sector. Our contract hire solutions range from the smallest single trucks and trailers to low emission and alternative fuel vehicles and fleet management of the UK's largest logistics providers.
A finance lease differs from other commercial vehicle leasing in many ways, but it remains a fixed-term contract which allows you the benefit of an asset without ultimate ownership.
Hire purchase is instalment financing for those who ultimately wish to own the asset and assume all associated costs of maintaining the vehicle or trailer. It differs from asset leasing primarily in ownership, but it also presents other financing methods that may better suit your business.
With almost 5,000 vehicles under management, we are true commercial vehicle specialists in servicing and maintaining trucks and trailers and all forms of commercial vehicles.
A UK LEADER IN COMMERCIAL VEHICLE AND TRANSPORT SOLUTIONS