At Asset Alliance Group, we have been serving the bus and coach industry with specialist financial consultation, our own lending and broker services for over 12 years. As an award-winning bus, coach and commercial vehicle finance company we aim to be your trusted partner, saving you time and money on sourcing, procurement and financing of both new and used vehicles. We can tailor exactly the right mix of finance options for your fleet including operating lease, hire purchase and finance lease.
Our business model is different from others in the sector and has been designed to meet the needs of customers now and in the future, especially clients where running a fleet is not core business.
To speak to our bus and coach team directly please call 01425 485685.
"Asset Alliance Group is the right fit for us; We get the latest in fuel efficient buses and we're able to benefit from the financial balance between leasing and hire purchase"
Sandra Whitelaw, MD, Whitelaws Coaches
"With their flexibility, competitive rates and ability to supply the vehicles in a short timeframe, they have made it very easy."
Keith Davies, Managing Director, Pats Coaches
"The customer service is always excellent and they've done us proud once again."
Phyl Davies, Director, Celtic Travel
More than
Asset based lending facility
More than
Vehicles on the road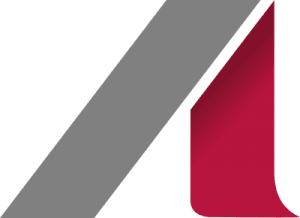 Currently
Locations in the UK
We currently employ
highly valued staff
We are independent and have key supply relationships not with one or some, but with all leading European bus and coach manufacturers, including Volvo, Scania, Optare, Mercedes, Trizar, VDL, Van Hool, MAN, and Alexander Dennis.
We can support all contract sizes our asset leasing and asset finance options cover single assets through to large multiple vehicle contracts.
We can source all vehicle types from new to used, from standard builds to custom design and from electric coaches to gas-powered buses.
We tailor to your needs we can provide bus and coach finance contracts on short, medium and long term to best suit your business needs.
BUS & COACH FINANCE AND LEASING SERVICES
At Asset Alliance Group, we focus on helping you select the best bus or coach finance and leasing option for your business. We aim to optimise your profit & loss, balance sheet, cash flow and tax management through the range of options that are available to you.
A finance lease option is a fixed-term contract without in-built maintenance that gives you the benefit of the bus or coach without ultimate ownership.
Hire purchase is instalment financing for those who ultimately wish to own the asset and assume all associated costs of maintaining the bus or coach. It differs from a lease primarily in ownership, but it also presents other accounting practices which may suit your business.
We don't just lend and provide a range of flexible finance packages, but we purchase, refinance and procure for our clients. We can buy your assets outright and tailor monthly contracts to your needs. We are therefore a true asset management specialist responding to the "in-life" and "end-of-life" aspects of the assets you have, protecting our clients and supporting your interests by maximising residual values …… thereby reducing costs below competitor rates.
To back this up, we offer our bus and coach clients a much greater range of finance services from Contract Hire service to Non-Maintenance Operating Lease, Hire Purchase and Finance Lease.
So whether you are looking for a single vehicle or a fleet of coaches and buses, we have the in-depth knowledge and specialist industry experience to provide an individual finance and asset management solution – covering the full life cycle.
UPGRADING OR RE-FINANCING YOUR VEHICLES?
If you are a bus and coach fleet manager, owner-driver or financial director upgrading or refinancing your buses and coaches, our team at Asset Alliance Group would be delighted to discuss how we can help.