Commercial Vehicle & HGV Operating Leasing

A commercial vehicle operating lease suits customers who want to increase, upgrade or renew their commercial vehicles at the lowest possible cost with a simple monthly payment over a negotiated period, on personalised terms. A form of asset finance, commercial vehicle leasing includes new rigid trucks and trailers as well as used tractor units and all types of commercial vehicles.
A commercial vehicle operating lease allows you to use a new or used truck or trailer for a specified time (typically two to seven years), but ownership of the asset is not transferred to you when the lease period ends. Unlike commercial vehicle contract hire, during the lease period you are responsible for all maintenance and servicing costs. When the contract ends, you may refinance and extend the existing commercial vehicle rental agreement, or return the asset according to the stipulated return conditions.
"We are repeat customers for good reason. They offer competitive rates and an unmatched level of customer service, so we're only too happy to continue our strong relationship with the company."
Carl Hood, Group Logistics Controller at Furniture Village
Operators are already working with tight margins. Vehicle costs are undoubtedly the largest overhead in the business and therefore saving money on HGV leasing costs is one of the biggest considerations for fleet operators. One thing that is clear is there no definitive price point that is right for everyone.  It goes without saying that there are many variables involved in establishing a fair leasing price for any asset. HGVs are no different, and so it is important to focus on the value when weighing up not just the price you pay, but the performance and support you need.
Understanding Total Cost of Ownership, means understanding your business, modelling your utilisation and contracts and of course negotiating for the best starting rates, often based on vehicle price and RV.  Taking the views from independent experts and suppliers can often help in making the right decision. Flexibility on upgrades, fleet support can all be valuable considerations as your business evolves and again is something to consider beyond the weekly rates.
A commercial vehicle operating lease is suitable for operators who want the flexibility to manage their own vehicle maintenance needs.
An asset leasing agreement with a fixed monthly rental requires minimum capital outlay which benefits cash flow
The vehicle's future value at the end of the agreement is carried by the commercial vehicle finance provider
Another popular advantage of an operating lease is its potential tax benefits – asset leasing payments may be tax-deductible as operating expenses in the period in which you pay them
A company balance sheet does not reflect a leased asset and the associated liabilities of future rent payments. This lowers levels of debt and liability and reduces balance sheet gearing ratios
WHY CHOOSE ASSET ALLIANCE GROUP FOR COMMERCIAL VEHICLE LEASING
As award-winning service and support specialists, we deliver three differentiating factors that help lower the costs of your commercial vehicle operating lease:
We can source new trucks, trailers and other commercial vehicles direct from manufacturers on large fleet terms for the best commercial vehicle deals
We understand accurate residual value setting
We aim to retain and utilise assets over their entire useful life. This allows us to reduce risk on residual values which enables further competitive advantage in our truck finance pricing
The Asset Alliance Group Commercial Vehicle Fleet Management team has many years' experience in the responsible management of rigid truck and trailer fleets. All the features and benefits of our commercial vehicle leasing, contract hire and hire purchase options, as well as the potential refinancing of your existing leases and loans, can be discussed in more detail with your Account Manager.
Contact us now on 01902 625330 to find out how our dedicated teams can help meet your individual asset finance needs.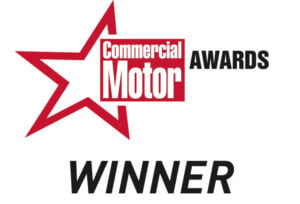 5 x Commercial Motor Award Winners
Two-time Finance Provider
Rental, Leasing and Contract Hire Provider
Independent Dealer of the Year
Service to the Industry
See our full range of asset finance and commercial vehicle leasing services
Our primary role at Asset Alliance Group is to help you select the best commercial vehicle finance option for your business – to optimise your profit & loss, balance sheet, cash flow and tax management through the full range of options available to you.
As commercial vehicle contract hire specialists, we offer an industry-leading contract hire product with or without maintenance, built on an unrivaled understanding of the commercial vehicle sector. Our contract hire solutions range from the smallest new or used trailers to the fleet requirements of the UK's largest logistics providers.
A commercial vehicle finance lease differs from a commercial vehicle operating lease in many ways but remains a fixed-term contract that allows you the benefit of an asset without ultimate ownership.
Commercial vehicle hire purchase is installment asset finance for those who ultimately wish to own the asset and assume all associated costs of maintaining the vehicle. It differs from a lease primarily in ownership, but presents other accounting practices that may suit your business.
With almost 5,000 vehicles under our management, we are true commercial vehicle specialists, expert at servicing and maintaining all types of commercial vehicles, from used and new trailers and trucks to used tractor units.
A TRUE ASSET MANAGEMENT SPECIALIST
We offer far more than lending and providing a full range of flexible asset finance packages. We also purchase, refinance and procure commercial vehicles for our clients. Depending on your needs, we are able to buy your assets outright or tailor business-specific monthly contracts.
This makes us true asset management specialists who respond to both the "in-life" and "end-of-life" aspects of your assets. We protect our clients and support your interests by maximising residual values which translates to reduced costs below competitor rates.
A UK LEADER IN COMMERCIAL VEHICLE AND TRANSPORT SOLUTIONS