BUS & COACH FINANCE LEASE

A bus or coach finance lease differs from an operating lease in many ways, but it remains a fixed-term contract which allows you the benefit of use of an asset without ultimate ownership of the bus or coach.
"Asset Alliance Group is the right fit for us; We get the latest in fuel efficient buses and we're able to benefit from the financial balance between leasing and hire purchase"
Sandra Whitelaw, MD, Whitelaws Coaches
"With their flexibility, competitive rates and ability to supply the vehicles in a short timeframe, they have made it very easy."
Keith Davies, Managing Director, Pats Coaches
"The customer service is always excellent and they've done us proud once again."
Phyl Davies, Director, Celtic Travel
The bus or coach remains under the ownership of Asset Alliance Group at all times. The key difference from an operating lease is that a finance lease is structured to pay the full amount of the asset value and there is no residual value element taken into the payments. An the end of the agreement a rebate is then paid to the customer upon disposal or sale of the asset.
The rebate after the sale or disposal of the bus or coach will be paid as a lump sum back into the business/lessee. This percentage (which is typically 95%) is pre-agreed at the outset of the finance lease contract.
A bus or coach finance lease is a fixed term contract without in-built maintenance that gives you the benefit of an asset without ultimate ownership. With a finance lease, customers are happy to take greater responsibility for the return condition and value of the asset at the end of the contract.
Bus or Coach finance lease benefits include:
Minimum capital outlay benefiting your cash flow
Removes the risk of the bus or coach's future value at the end of the agreement
Potential tax benefits: VAT is paid monthly on the rental and payments can be aligned with revenue streams and offset against business profits
Unlike hire purchase, a finance lease represents off-balance sheet financing of assets. A leased asset and associated liabilities of future rent payments are not included on the balance sheet of a company and therefore reduces levels of debt and liability on the balance sheet.
Upon disposal of the asset, a higher value based on the good condition of the bus or coach can create a higher rebate of rental payments to the Lessee. The lessee/client therefore assumes more risk and reward for return conditions
WHY CHOOSE ASSET ALLIANCE GROUP
Whether it is hire purchase, operating lease or finance lease Asset Alliance Group can present all suitable finance options enabling you to select the right solutions for your business.
With Asset Alliance Group, our three unique differentiating factors that help lower the costs of your finance lease are:
We can source the bus or coach directly from the manufacturers on large fleet terms
We understand accurate residual value setting
We aim to retain and utilise assets over their entire useful life. This allows us to reduce risk on residual values
We have key supply relationships not with one or some, but with all leading European bus and coach manufacturers, including Volvo, Scania, Optare, Mercedes, Irizar, VDL, Van Hool, MAN, Alexander Dennis, Plaxton and Temsa.
To discuss how a finance lease can benefit your business contact your Account Manager or call our bus and coach team on 01425 485685. We always take a consultative approach to presenting options on finance lease, hire purchase and operating lease as well as fleet management, to develop the best and most cost-effective solution to suit all specific business needs.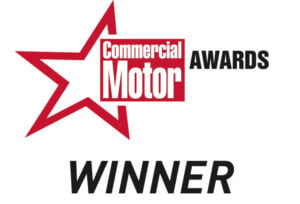 5 x Commercial Motor Award Winners
Two-time Finance Provider
Rental, Leasing and Contract Hire Provider
Independent Dealer of the Year
Service to the Industry
BUS & COACH FINANCE AND LEASING SERVICES
At Asset Alliance Group, we focus on helping you select the best bus or coach finance and leasing option for your business. We aim to optimise your profit & loss, balance sheet, cash flow and tax management through the range of options that are available to you.
A finance lease option is a fixed-term contract without in-built maintenance that gives you the benefit of the bus or coach without ultimate ownership.
Hire purchase is instalment financing for those who ultimately wish to own the asset and assume all associated costs of maintaining the bus or coach. It differs from a lease primarily in ownership, but it also presents other accounting practices which may suit your business.
A UK LEADER IN COMMERCIAL VEHICLE AND TRANSPORT SOLUTIONS