BUS & COACH FINANCE LEASE

A Finance Lease differs from an Operating Lease in many ways but it remains a fixed term contract which allows you the benefit of use of an asset without ultimate ownership of the buses or coaches.
Their advice is invaluable. We've benefitted from carefully negotiated, flexible, and cost-effective funding for our fleet"
Dai Powell, Chief Executive of HCT Group
"Asset Alliance Group is the right fit for us; We get the latest in fuel efficient buses and we're able to benefit from the financial balance between leasing and hire purchase"
Sandra Whitelaw, MD, Whitelaws Coaches
The bus or coach remains under the ownership of ourselves at all times.  The key difference from an Operating Lease is that a Finance Lease is structured to pay the full amount of the asset value and there is no residual value element taken into the payments. Monthly payments are ostensibly higher.
To offset this additional monthly cost, the value at the end of the full capital payment of the Finance Lease is offset with a Rebate of Rentals to the client/lessee at the end of the agreement following the asset sale. A percentage of the sale or disposal of the vehicle or trailer will be rebated as a lump sum back into the business/lessee. This percentage (which is typically 95%) is pre-agreed at the outset of the Finance Lease contract.
A Finance Lease is therefore suitable for those bus and coach operators who seek the flexibility to manage their own vehicle maintenance needs on a fixed term contract and are happy to take greater responsibility for the return condition and value of the asset at the end of the period.
A lease enables minimum capital outlay and fixed monthly rentals, benefitting cash flow.
It removes the risk of the vehicle's future value at end of the agreement.
Another popular advantage of a Finance Lease is the potential tax benefit as a lease may allow you to deduct your payments as operating expenses during the period in which you pay them.
It also represents off-balance sheet financing of assets. A leased asset and associated liabilities of future rent payments are not included on the balance sheet of a company and therefore reduces levels of debt and liability on the balance sheet.
With a Finance Lease, the VAT is paid monthly on the lease value rental and the payments can be aligned with asset revenue streams and can be offset against business profits.
Upon disposal of the asset, a higher value based on good condition of the bus or coach can create a higher rebate of rental payments to the Lessee. The lessee / client therefore assumes more risk and reward for return conditions
WHY CHOOSE ASSET ALLIANCE
With Asset Alliance Group, our three unique differentiating factors that help lower the costs of your Finance Lease are:
We can source the bus or coach direct from the manufacturers on large fleet terms
We understand accurate residual value setting
We aim to retain and utilise assets over their entire useful life enabling us to reduce risk on residual values which enable further competitive advantage in our pricing.
All of the features and benefits of our finance options can be discussed in more detail with your Account Manager, who will always take a consultative approach to presenting you with options on leasing and finance and potential refinancing of your existing leases and loans to develop the best and most cost-effective solution for your specific business needs.
Contact us now on 01425 485685 to find out how our dedicated teams can help meet your individual needs.
AWARD-WINNING SERVICE
We are thrilled to have retained our title as Commercial Motor's Finance Provider of the Year for our flexible approach to funding.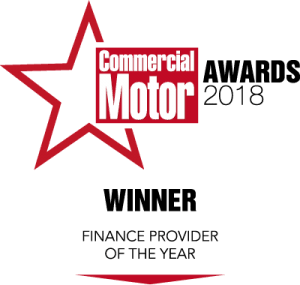 BUS & COACH FINANCE AND LEASING SERVICES
At Asset Alliance Group, our primary role is to help you select the best option for your business to optimize your P&L, balance sheet, cash flow and tax management through the range of options that are available to you.
A finance lease differs from an operating lease in many ways but it remains a fixed term contract which allows you the benefit of an asset without ultimate ownership.
HP is instalment financing for those who ultimately wish to own the asset and assume all associated costs of maintaining the bus or coach. It differs from a lease primarily in ownership, but it also presents other accounting practices which may suit your business.
A UK LEADER IN COMMERCIAL VEHICLE AND TRANSPORT SOLUTIONS