A PROVEN, WELL-FUNDED ALTERNATIVE
The rapid growth of our Asset Finance services enables us to support manufacturers, franchised and independent dealers with a competitive and alternative funding option to their customers.
At Asset Alliance Group, we can take on the provision of leasing or hire purchase services to your customers backed by our expertise and scale of operation. We will work with you to create value and deliver bespoke leasing and hire purchase financial solutions for your customers.
As your finance partner, we can provide a turnkey support service across your finance offering with either your own brand and as a "white label" service, or, as a full and independent referral service.
We will agree a range of rates and conditions that again will positively reflect on your business and allow your team to be confident in the supply of these financial services.
Our business support team will create a tailored referral, an Asset Alliance Group contract and will put in place a post agreement documentation process to suit your business needs
You will receive tailored account management to simplify, streamline and report on your finance referrals. Your dedicated account manager will commit to offering a range of competitive pricing options built around scale, credit rating, time periods, residual values and relevant terms and conditions.
Across every industry, competition around pricing determines conversion. Customers are frequently interested in looking at different options when it comes to financing vehicles,  plant and equipment from their suppliers. Our role as a supplier of assets is to support you through this process.
We believe that your business can benefit from our independence and our ability to offer more flexible, cost-effective, and tailored packages. Whether we finance in-house from our own funds (our preference of course), or, through our capacity as a broker with a leading panel of UK finance institutions, where the scale of our work enables excellent rates not available to many businesses or individuals, we can provide a  highly competitive option to meet your business needs.
Our services can work as an exclusive  asset finance funder  with you, or, as an alternative funder  alongside your existing providers.  This aims to give you, your team, and your customers greater flexibility at the point of quotation and securing deals.
THE BENEFITS OF WORKING WITH ASSET ALLIANCE GROUP
Your business and customers will benefit from being supported by a well-established UK Top 50 asset finance company, already working closely with manufacturers and dealers across the UK.
Our funding experience extends across Contract Hire, Operating Lease, Finance Lease, Re-finance, and Hire Purchase arrangements, all secured against the asset being financed.
We fund over £100 million per annum in specialist asset finance more often associated with commercial vehicles, but also comprising most other forms of asset l categories.
Speak to our experienced team today to find out more.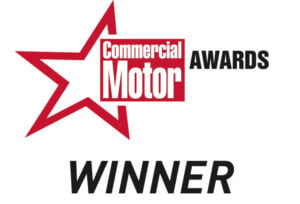 5 x Commercial Motor Award Winners
Two-time Finance Provider
Rental, Leasing and Contract Hire Provider
Independent Dealer of the Year
Service to the Industry
A UK LEADER IN COMMERCIAL VEHICLE AND TRANSPORT SOLUTIONS