CAPITAL PURCHASE AND ASSET FUNDING
At Asset Alliance Group, we have been delivering award-winning lending across the commercial vehicle and transportation sectors for many years. Today however we strive to be more than simply an "on-wheels" finance company. As a company we aim to be your trusted partner, saving you time and money on all forms of capital purchases and have a dedicated division to supporting all our customers additional finance needs out-with vehicles.
The typical finance support we provide now spans everything from warehouse racking to plant and equipment to computer hardware and everything in between. In this way we hope our clients can feel comfortable with one asset funder and minimize the time and paperwork involved in multiple asset purchase plans and suppliers.
Within Asset Alliance Group, we can lend through our own funds and structure a lease or HP agreement, or, if it is preferable, we have access to multiple lending institutions, both national and international where we can act in an independent broker capacity.
As a broker of scale across more than 25 financial lenders, we already attract highly competitive rates and we will always explore the most financially attractive options and present you with them as part of your decision-making process. It's not just a case of providing you with access to low cost funds but ensuring the facilities are right for you and does not impinge on the long term success of your company.
THE BENEFITS OF WORKING WITH US
We bring a personal service to scan the market for the very best deal for your purchases and offer independent advice. Often the provider for one category of assets is not the best for another category. With Asset Alliance Group you instruct us to bring the best finance advice and options to you for whatever funding needs you have. Reasons to consider us therefore include:-
Funding away from your main bank spreads risk and only uses the asset as security.
Having access to the entire market enables us to provide you with the asset finance product that's most appropriate for your company.
This approach to sourcing the most competitive finance on your behalf will save you the time and inconvenience of doing this yourself.
You develop a relationship across on your needs with an independent finance provider that delivers consultative lending support.
AWARD-WINNING SERVICE
We are thrilled to have retained our title as Commercial Motor's Finance Provider of the Year for our flexible approach to funding.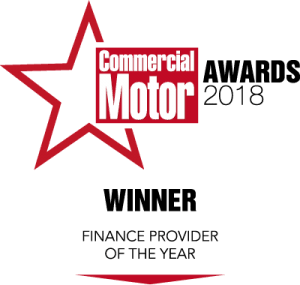 FINANCING YOUR CAPITAL EXPENDITURE PROJECT?
If you are considering any form of capital investment in new equipment, systems or plant, please use this contact form to let us know what you are searching for and our team at Asset Alliance Group would be delighted to discuss how we can help.
A UK LEADER IN COMMERCIAL VEHICLE AND TRANSPORT SOLUTIONS