CONTRACT HIRE AND LEASING
Asset Alliance Group is the UK's fastest-growing commercial vehicle contract hire, fleet management, asset leasing, and commercial vehicle rental company.
Within a short period of time we have built a fleet of around 5,000 assets and have been awarded the UK's top Contract Hire, Leasing and Rental Provider in 2017, and top Finance Provider at the Commercial Motor Awards in both 2017 and 2018.
More recently, in November 2019, we were awarded the Commercial Motor Independent Dealer of the Year award and nominated as a finalist in 3 other categories of Finance Provider, Sales Team of the Year,  and, Contract Hire, Leasing and Rental Provider at the awards. We were also a finalist in the Commercial Fleet Awards 2019.
"All the team at Asset Alliance Group were incredibly easy to deal with. The overall package they offered was by far the best in the marketplace. We are already looking to expand our operation further with Asset Alliance Group."
Rob McAdoo, Owner of Romac Logistics, Nov 2018
"Asset Alliance was the clear standout of all the suppliers we approached. They offered us the most comprehensive and cost-effective solution and were honest and straightforward throughout, delivering everything on time and as promised."
David McCutcheon, Managing Director of Bullet Express, Sep 2018
More than
Asset based lending facility
More than
Vehicles on the road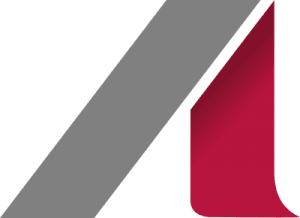 Currently
Locations in the UK
We currently employ
highly valued staff
WHAT SETS ASSET ALLIANCE GROUP APART?
We are independent and have key supply relationships with all leading European commercial vehicle manufacturers, not just one or some.
Every contract size is supported with commercial vehicle finance options, from a single asset to large multiple vehicle contracts.
Your needs dictate the solution that best suits your business financing – from simple asset finance to full fleet management and contract hire and leasing options for short, medium and long-term planning.
We are able to source all vehicle types, from new trucks and trailers to used tractor units, as standard builds as well as specialist and custom vehicle design.
As a UK award-winning commercial vehicle fleet management service provider, we support your road and driver safety, compliance and operational efficiency.
We are more than a bank and more than a franchised dealer. Our approach to commercial vehicle and transport solutions draws on a unique combination of specialist asset finance and lending expertise alongside a deep understanding of the commercial vehicle sector.
ASSET FINANCE AND LEASING SERVICES
Our primary role at Asset Alliance Group is to help you select the best commercial vehicle finance option for your business – to optimise your profit & loss, balance sheet, cash flow, and tax management through the full range of options available to you.
As contract hire and leasing specialists, we offer an industry-leading contract hire product with or without maintenance that is built on an unrivalled understanding of the commercial vehicle sector. Our contract hire solutions range from the smallest single trucks and trailers to low emission and alternative fuel vehicles and fleet management of the UK's largest logistics providers.
A finance lease differs from other commercial vehicle leasing in many ways, but it remains a fixed-term contract which allows you the benefit of an asset without ultimate ownership.
Hire purchase is instalment financing for those who ultimately wish to own the asset and assume all associated costs of maintaining the vehicle or trailer. It differs from asset leasing primarily in ownership, but it also presents other financing methods that may better suit your business.
With almost 5,000 vehicles under management, we are true commercial vehicle specialists in servicing and maintaining trucks and trailers and all forms of commercial vehicles.
A TRUE ASSET MANAGEMENT SPECIALIST
We offer far more than lending and providing a full range of flexible asset finance packages. We also purchase, refinance and procure commercial vehicles for our clients. Depending on your needs, we are able to buy your assets outright or tailor business-specific monthly contracts.
This makes us true asset management specialists who respond to both the "in-life" and "end-of-life" aspects of your assets. We protect our clients and support your interests by maximising residual values which translates to reduced costs below competitor rates.
UPGRADING OR RE-FINANCING YOUR VEHICLES?
Are you a fleet operator, owner or financial director upgrading or refinancing your trucks and trailers, or other commercial vehicles? Please use this contact form to let us know what you are looking for. Our team at Asset Alliance Group would be delighted to discuss how we can help you.