Call our rental teams across our 4 UK depots today on:
01902 505023
Wolverhampton
COMMERCIAL VEHICLE RENTAL BENEFITS
We build a solution around your needs and flexibility requirements. A rental agreement allows you to meet the immediate and one-off requirements associated with your fleet. Our large stock across all vehicle and trailer types gives you complete flexibility in accommodating your short term needs, whether it's new trucks and trailers you need, or a single LCV.
Commercial vehicle rental benefits include:
Your rental agreement has fixed monthly payments
Truck rental allows you to meet seasonal needs without longer term commitments
Immediate response to client needs for additional contracts
Flexibility in the commercial vehicle specification required
All compliance requirements are managed by Asset Alliance Group
Request a call back
Complete the form below and we will contact you ASAP.
A Range of Manufacturers Available.
CONTACT US TODAY FOR STOCK
Boxes, Curtains & Fridge Rigids Available
CONTACT US TODAY FOR STOCK
Single Temp, Dual Temp/ Double Deck All Available
CONTACT US TODAY FOR STOCK
Standard Box, Box With Tail Lift & Double Deck Boxes Available
CONTACT US TODAY FOR STOCK
Boxes & Curtains Available
CONTACT US TODAY FOR STOCK
Boxes, Curtains & Fridge Rigids Available
CONTACT US TODAY FOR STOCK
Single & Double Deck Available
CONTACT US TODAY FOR STOCK
3.5t Urban Vehicles to 18t Impact Protection Vehicles Available
CONTACT US TODAY FOR STOCK
"Honest and  straightforward throughout, delivering everything on time and as promised"
David McCutcheon, Managing Director, Bullet Express
"We were impressed that they had exactly the models we needed in stock, and that we were able to secure competitive prices"
Mark Matkin, Group Fleet Manager, Morgan McLernon and Culina Group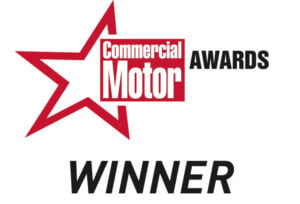 5 x Commercial Motor Award Winners
Two-time Finance Provider
Rental, Leasing and Contract Hire Provider
Independent Dealer of the Year
Service to the Industry