Freeing cash up front for new vehicles or machinery is a business risk even for companies that have the working capital to make large purchases. Economic volatility, as we're experiencing now, can quickly turn cash purchases into cash flow problems. But to stop buying expensive assets altogether is equally risky. Keeping up with the competition is one concern, but replacing old equipment with new is a matter of safety and standards which, if put off for a more favourable time, can result in the sort of incidents that shut businesses down. Fortunately, there is a way to acquire assets while minimising risk to your business. In this article, we look at what you need to know about asset finance in the UK today.
Asset management through cycles of boom and bust
Gone are the days of limited business competition and slow-paced technological advances or economic shifts. Twenty years ago, companies had decades to build up cash reserves that allowed them to buy the commercial vehicles and equipment they needed to successfully manage a fleet. Today, in order to be successful enough to build up enough capital to buy these assets, you need the latest systems and commercial vehicles to compete – a case of keep up or get left behind. But using operating capital to purchase assets upfront can cause a business to go bust anyway. What to do?
Asset finance is the most effective way to solve this dilemma. It is a type of lending that allows you to finance additional assets, or allows you to borrow or lease against assets you already own. You're able to acquire the vehicles and equipment you need without using all your cash reserves to do so – a way of practicing fiscal discipline in times of economic uncertainty, so you're well-positioned to grow in boom cycles.
Optimising asset finance
There are a number of asset financing options available to businesses today, but choose your financing partner carefully. Look out for reputation and longevity. Typically, asset finance companies that have been doing business successfully for many years have built up the expertise and product innovation that can help you optimise your asset purchases.
As a financing partner that has years partnered with businesses to deliver award-winning lending in the commercial vehicle and transportation space over many years, we caution that while there are many "on-wheels" finance companies out there, it's best to look for companies that can save you time and money on all the various types of capital purchases. This includes anything from warehouse racking, plant and equipment, to computer hardware and everything in between. This way, once you've found a trusted asset funder, you'll minimise the time and paperwork involved in multiple asset purchase plans and suppliers.
Before settling on a lender, we advise that you ask these four questions in order to lower the costs of your operating lease:
Can the lender source the asset direct from the manufacturers on large fleet terms?
Do they understand accurate residual value setting?
Does the lender retain and utilise assets over their entire useful life? This would allow them to reduce risk on residual values and offer a further competitive advantage in their pricing.
Does the lender have experience in the responsible management of truck and trailer fleets? (This allows them to expertly advise you of all the features and benefits of contract hire, lease and hire purchase options, as well as potential refinancing of your existing leases and loans.)
How asset finance works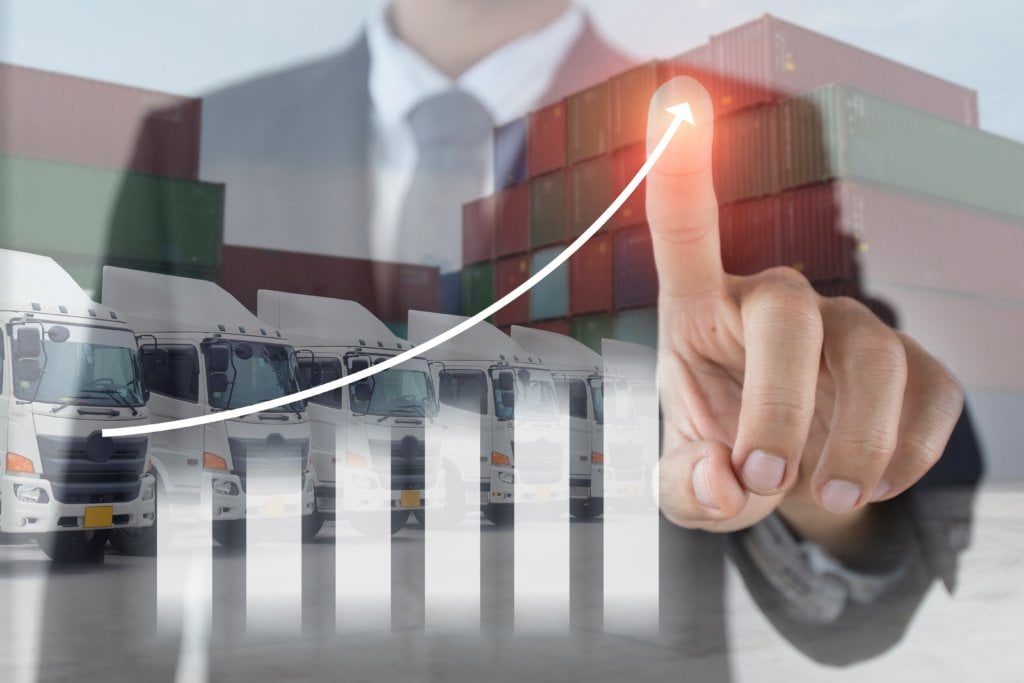 Hire purchase
Hire purchase allows you to buy an asset but spread the cost over time by paying fixed monthly instalments for the capital cost plus interest. VAT is included in the monthly payments, which can span two to 10 years depending on the asset. The asset appears on your balance sheet and you are responsible for all maintenance and insurance costs. Once the repayment term ends, ownership of the asset is transferred to you, the client.
The Asset Alliance Group recommends hire purchase for companies that want immediate ownership of an asset, albeit with payments spread over time. If you have the resources to fully service all the costs associated with full ownership of vehicles and equipment, this could be the best option for you.
The benefits of hire purchase are:
You own the asset once the finance agreement has been repaid.
VAT is payable at the start of the agreement and not monthly, allowing you to directly reclaim capital allowances. (You also have the option of deferring VAT in cases of restricted cash flow.)
You can choose to fix interest rates for the term of the agreement or opt for variable interest rates linked to the bank base rate.
Operating lease
We advise our clients to opt for an operating lease if they want to increase, upgrade or renew their commercial vehicles at the lowest cost. This involves a simple monthly payment over a negotiated period and on personalised terms.
An operating lease allows you to use an asset for a specified time (typically between two and seven years), but ownership of the asset is not transferred to you when the lease period ends. During the lease period, you are responsible for all maintenance and servicing costs. When the contract ends, you may refinance and extend the existing rental agreement, or return the asset according to stipulated return conditions.
The benefits of operating leases include:
When cash flow is restricted, a fixed monthly rental means a minimum capital outlay while still having use of vehicles or equipment.
The business does not carry the risk of the vehicle's depreciation in value at the end of the agreement.
Lease payments may be tax deductible as operating expenses.
A company balance sheet does not reflect a leased asset and the associated liabilities of future rent payments. This lowers levels of debt and liability, and reduces balance sheet gearing ratios.
Flexihire and flexible fleet management upgrades
Two asset finance product innovations brought to market by Asset Alliance Group are the flexihire option and flexible fleet management upgrades.
We recommend flexihire for companies that need a contract hire arrangement with a more flexible period arrangement. The 12 month rolling contract lowers the risk associated with shorter contracts that are subject to frequent renewals. This means you have the option to give 12 months' notice at any time and return the vehicle at the end of that contract period. Flexihire also allows for short-term increases and decreases of fleet size as seasonal or contractual demands dictate. It can involve a small single truck or the fleet requirements of the UK's largest logistics providers.
Flexible fleet management upgrades offer a contract hire service that can be upgraded according to the changing needs of a business. This could entail additional repair and maintenance services, compliance management or even in-life contract care.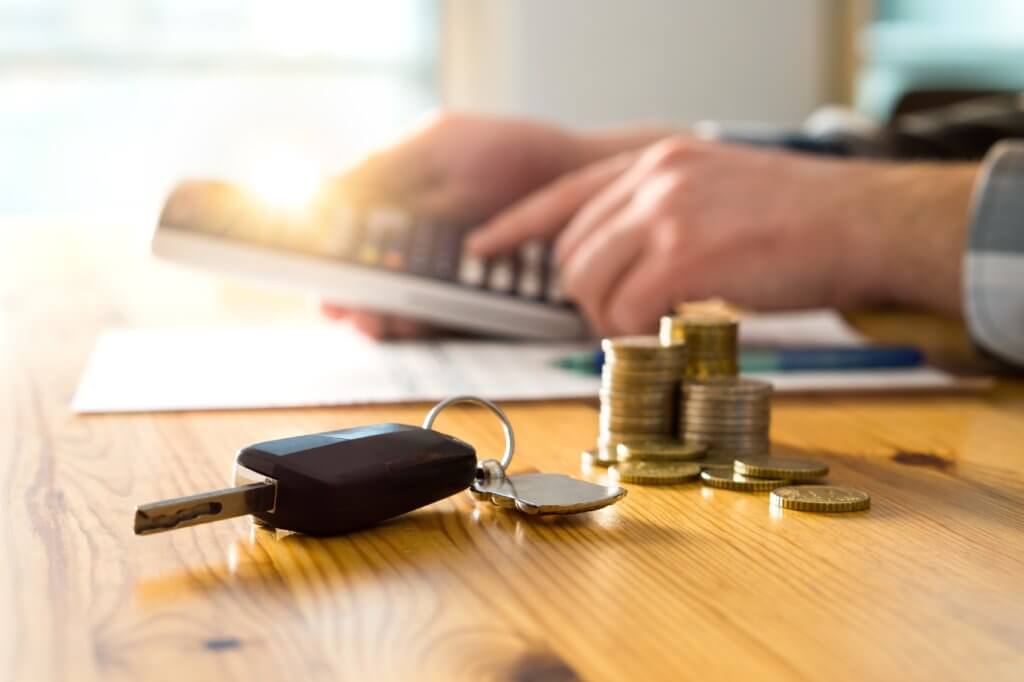 The state of asset finance UK 
Late last year, the Financial Times ran a story warning UK businesses about risky lending in the current economic climate of higher competition and lower profit margins. It's important at times like these to make sure you're choosing the right asset finance partner before committing to an agreement. We recommend asking a couple of important questions:
Can the asset finance company lend through their own funds as well as structure a lease or HP agreement through multiple lending institutions, both national and international? Keep in mind that by funding away from your main bank, you spread risk and use only the asset as security.
Is the lender able to act in an independent broker capacity? The more financial lenders they have access to, the more likely you are to get highly competitive rates and options that are best suited to your business and unique circumstances. It's imperative that your lender presents you with more than a one-dimensional deal. This means giving you access not only to low cost funds, but also making sure that the facilities are right for you and do not impinge on the long-term success of your company.
Asset Alliance Group is the UK's fastest growing commercial vehicle, and bus and coach finance and sales company. It is our in-depth knowledge and specialist industry experience in providing individual finance and flexible asset management solutions covering the full life cycle that has allowed us to retain the title of Commercial Motor's Finance Provider of the Year for two years running. Contact us to find out how our dedicated teams can help meet your individual asset financing needs.