According to a survey of key industry decision makers, anticipated growth in the UK Road Transport & Commercial Vehicle Sector in 2019 is being impacted by two predominant concerns – HGV driver shortages and uncertainty around the UK's legislative future outside the EU. Knowing the numbers, and with added perspectives from key industry bodies, UK fleet management operators can plan ahead for steady business and profit performance.  
This is the second year that Asset Alliance Group has commissioned a survey of key decision makers in the sector. Asset Alliance Group CEO, Willie Paterson, says, "As a business that supports commercial vehicle sales, and contract hire and leasing, the health and confidence of the sector is of the utmost importance to us. I'm confident the Industry Monitor 2019 Edition will add real value to our sector as a useful tool for businesses."
AAG Industry Monitor Concern #1: Lack of HGV drivers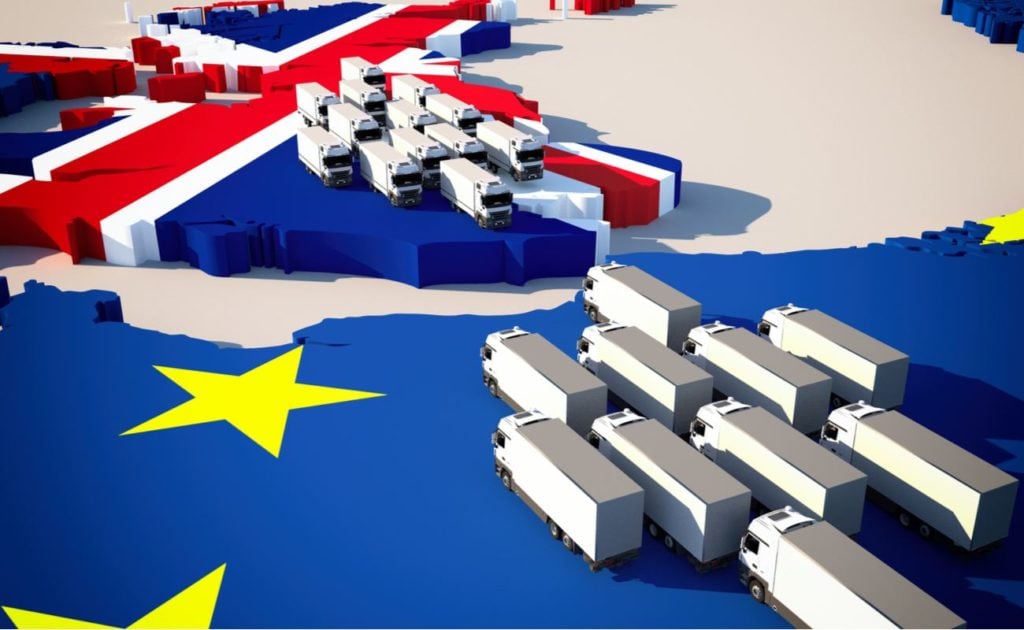 The repercussions of the HGV driver shortage in the UK is top of mind for 33% of surveyed operators.
With fewer young people taking up driver jobs, and the average age of a truck driver now at 57 years old, the driver shortage is pushing up rates for UK operators, especially at seasonal times. SMEs (that account for 85% of the road transport and commercial vehicle market), typically have margins of 1 or 2%, and cannot afford to train up drivers themselves. Finding and keeping experienced, professional drivers continues to be a challenge. The Apprenticeship Levy that was meant to help the situation, has not. Of the more than £140 million paid in levies, the industry has drawn down just £10 million.
The latest information from the Office of the Traffic Commissioners in Great Britain and Northern Ireland's Transport Regulation Unit, shows that the overall number of O-licence holders in the UK has fallen by 1.2% year-on-year. The biggest decreases come from restricted and standard national licence holders. (Interestingly, the number of standard international operators has risen which might suggest that operators are making sure they have the right licensing arrangements for international operation post-Brexit.) 
Richard Burnett, CEO of the UK Road Haulage Association (RHA), says, "The Apprenticeship Levy doesn't work for our industry. One size does not fit all and the £140 million paid into the levy is disappearing into the Treasury coffers. That is a travesty. We have a shortage that is increasing and is being exacerbated by Brexit because EU labour is essentially going home. We also have low levels of unemployment, so we need to find ways to make this industry more attractive." 
Along with proposals to increase pay rates and address the current poor state of facilities for drivers, one way to bring young people into the profession is by government paying for the first 12 weeks of training while drivers become productive and get their licences.
 The Road Transport & Commercial Vehicle sector, along with RHA, is continuing to develop training for new commercial vehicle drivers through the Trailblazers apprenticeship system. Take-up of the new apprenticeship standards has been slow, and the challenge to develop apprenticeships that fit the business models of many companies continues to be a barrier to quick progress.
 Asset Alliance Group's Industry Monitor was told by 35% of surveyed decision makers that the main reason for the HGV shortage was that wages were usually much lower than similar jobs, 21% believed current drivers' hours legislation made work unappealing for those with family commitments, while 12% said it was the prohibitive cost of CPC training, and 8% put the shortage down mainly to poor roadside facilities across the UK.
Survey results suggest that while there is no single cause of the HGV driver shortage, the best way to deal with the shortage is to use a multi-prong approach that targets all the issues that stop people from choosing a career as a commercial driver.
AAG Industry Monitor Concern #2: Uncertain legislative future outside the EU
19% of surveyed road transport decision makers said that the uncertain legislative future outside of the EU topped their list of industry concerns for 2019. So far, little has been done to reassure the sector.  The planned "Great Repeal Bill" – which will convert all EU-derived legislation into UK law – will only come into effect after the UK leaves the EU. But even with the new deadline of 31 October in contention, uncertainty surrounding road transport legislation is likely to continue through the year. 
Although the Repeal Bill is intended to avoid the chaos of EU-derived law being repealed without replacement, the proposed bill is expected to have its limitations. Which is why the UK is likely to continue to conform to EU laws and regulations at least in the short term. 
Christopher Snelling, Head of UK Policy at the Freight Transport Association (FTA), warns that, "The reaction to, or preparedness for Brexit, will still be a major factor in 2019. Clearly, it will be massive for international hauliers." 
As negotiations on a comprehensive free trade agreement between the EU and UK continue, companies have the option of turning to fleet management companies to ensure their compliance. Our experience at Asset Alliance Group is that businesses often find it both cost-effective and reassuring to outsource fleet management. This way they stay focused on their own business instead of the business of fleet compliance.
Business growth predictions for commercial vehicle operations in 2019
Asset Alliance Group Industry Monitor 2019 recorded lower anticipated levels of business growth for this year compared to 2018. Of those surveyed, 47% anticipated growth of 5.11% on average. In 2018, anticipated growth levels were recorded at 6.59%, showing slightly diminished confidence even amongst operators that were expecting to grow this year. Of those surveyed, 20% expected their business to experience a downturn of 5.83% on average in 2019, compared to 4.83% last year. 
When those surveyed were asked to describe the projected profit performance of their business in 2019, 35% anticipated an improved profit performance in 2019, while 22% saw it decreasing. A 43% majority believed profit would remain the same. 
With the majority of operators expecting steady business and profit growth for their companies this year, 34% of surveyees are planning to add trucks to their fleet in 2019, while 60% will replace trucks in their fleet this year. The average number of vehicles to be replenished was 22. 
An increasingly popular option for road hauliers and logistics operators investing in their fleets is truck contract hire and leasing, along with rental. According to Asset Alliance Industry Monitor report, the most popular option for those buying new trailers and trucks was the outright purchase of vehicles – including commercial vehicle hire purchase (45%), followed by contract hire and leasing, and rental (36%) and the outright purchase of used vehicles – including hire purchase (15%). 
It should be noted that as contract hire and leasing of commercial vehicles increases, it could fundamentally shift buying patterns, placing additional pressure on second-hand suppliers to find buyers for their used vehicles.
Redefining commercial vehicle acquisition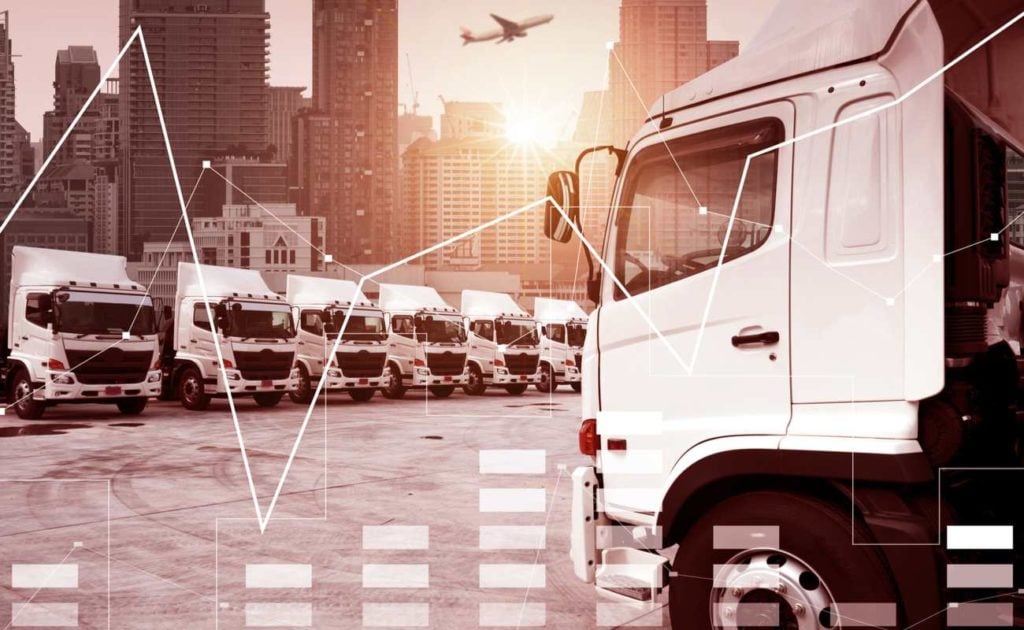 At Asset Alliance Group we've redefined the way companies procure commercial vehicles – we use our own funds and significant buying power to supply multi-brand vehicles on any combination of contract hire, operating lease, finance lease or hire purchase. 
If you are a fleet operator, owner or financial director looking for trucks and trailers for sale or upgrading or refinancing your fleet, please get in touch with our team. We'd be delighted to discuss how we can help. 
We don't just lend and provide a range of flexible finance packages, we also purchase, refinance and procure for our clients. We can buy your assets outright as well as tailor monthly contracts to your needs. 
We hope you will use the data and insights in the full  Asset Alliance Group Industry Monitor 2019 Edition as a useful business tool when navigating the road ahead.