How healthy is your business? Good cash flow is a key indication of whether a business is thriving — but what if you need to buy expensive assets like commercial vehicles to run your business? In this article, we'll discuss how to purchase capital using lease and hire purchase agreements, which will have a minimal impact on your cash flow.
Why is cash flow important and what does it say about your business?
Many people believe that profit is the key measurement for business success, but even profitable companies can fail if they encounter cash flow problems. In fact, investors and financiers pay just as much attention to cash flow as they do to net revenue and net profit.
So, why is cash flow so important?
You may have big payments due and money locked up in assets, but if you don't have the cash flow to immediately pay staff and suppliers or run operations, your business could be in danger.

Healthy cash flow allows you to invest in your business. You could provide further employee training, build a company website, buy new equipment or fund research and development.

Bad cash flow means you're more likely to have to take out loans to run your business. This can lead to problems if you're unable to keep up the repayments, which could negatively affect your credit rating and reputation.

Maintaining sufficient cash flow will enable you to deal with any unexpected problems that arise during day-to-day business, from broken machinery to hiring temporary staff.

Unlike profit, which can be interpreted in different ways and may include money tied up in assets, cash flow is hard to manipulate. It can be measured and compared, so it provides a solid indication of business health.
It's vital to establish a cash flow analysis system to understand how much money is generated and spent by your business. This should all be recorded in a Cash Flow Statement, which will illustrate whether your income is covering your expenses.
How to purchase capital with minimal impact on cash flow
Many businesses require expensive capital purchases to get started or continue running, whether that's office space, a work vehicle or specialist equipment. While it may be cheaper to buy equipment outright, paying for these expenses up-front can have a negative impact on your cash flow. Leasing instead of buying or using hire purchase agreements allows businesses to pay in small increments and preserve their cash flow.
Hire purchasing and leasing is available for all types of capital purchases, from office furniture to machinery. Asset Alliance Group, the UK's fastest-growing commercial vehicle finance and sales company, offers a variety of lease, rental and hire purchase options that will improve your cash flow. Here's how:
There's no large, initial payment required.

Your monthly payments are fixed at a manageable rate.

Leasing vehicles means you don't face the risk of your asset losing value over time.

There are potential tax benefits when leasing, as you may be able to deduct payments as operating expenses.

Hire and lease vehicles aren't included on your balance sheet, reducing debt and liability.

Hire purchase deals allow you to immediately own a vehicle but spread payments monthly for cash flow purposes.
Five more ways to boost your business's cash flow
Looking for ways to increase your business's cash flow? Here are five top cash flow tips and solutions.
1) Track your spending – invest in accounting software that will make it quick and easy to monitor your business finances. There are tools and apps for recording and monitoring cash flow on all devices, so you can keep on top of your finances.
2) Speed up customer payments – make it as easy as possible for customers to pay promptly. Send out invoices immediately, set payment terms to suit your needs and provide incentives for faster payments. Offer contactless and online payment options rather than relying on slower cheques or cash deposits.
3) Cut back – one of the quickest ways to increase cash flow is to cut costs. For example, free up cash by temporarily discounting stock or ordering less from suppliers. Look at reducing unnecessary day-to-day costs and delay any business expansion plans until your cash flow looks healthier.
4) Get a business credit card – while you should never let debt build up, a business credit card will allow you to boost cash flow and provide a grace period of up to 21 days for repayments. Many cards boast great rewards and making regular, prompt repayments can also help build your credit score.
5) Change your business practices – start running credit checks on your customers to reduce the risk of late payments, and set up a proper system for collecting outstanding money. Reassess pricing methods for goods and services and approach your regular suppliers for discounts or deals.
Using these cash flow tips will improve your business's cash flow and ensure your business thrives.
Lease, rental and hire purchase options with Asset Alliance Group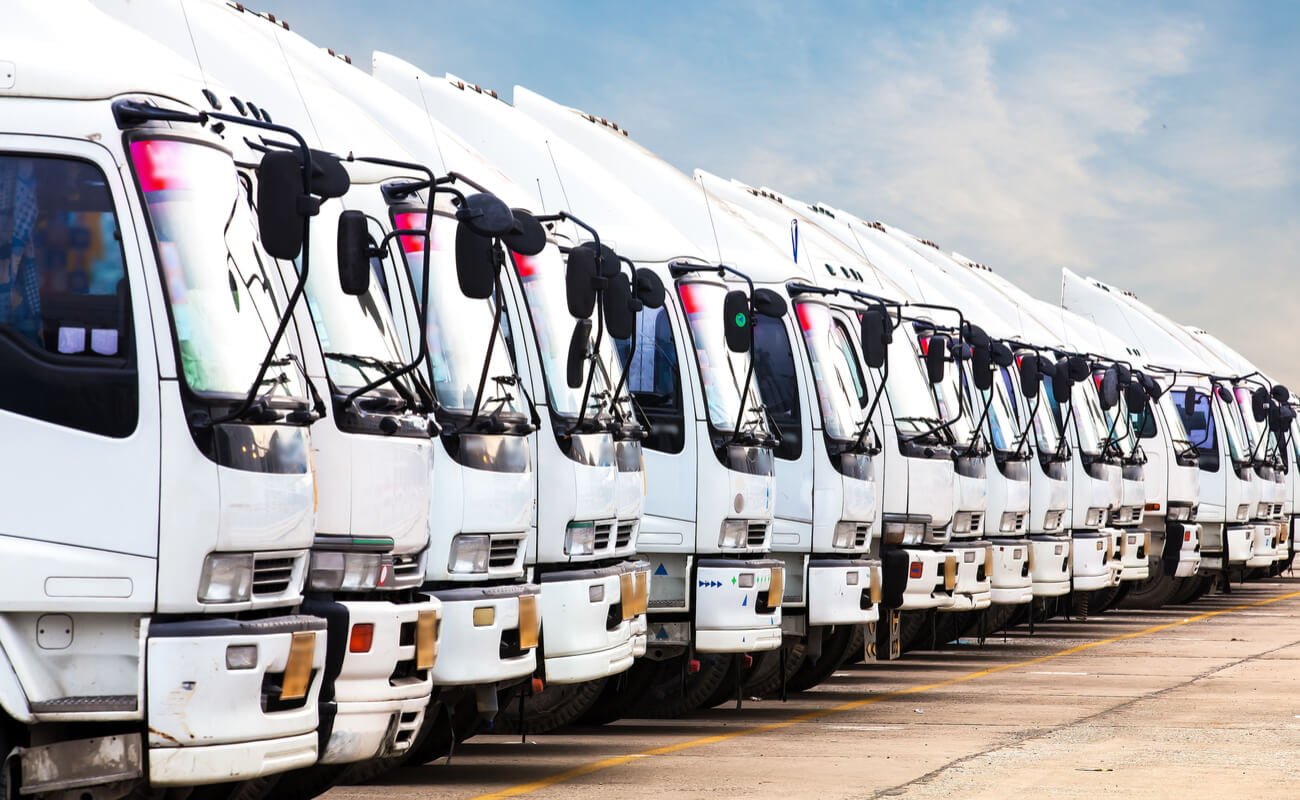 Asset Alliance Group offers the following commercial vehicle lease, rental and hire purchase options:
Operating Leases – this fixed-term contract lets you lease a vehicle by making low-cost monthly payments over a negotiated period of time, usually between two and seven years. Operating leases don't give you any ownership rights and at the end of the contract you can choose whether to extend the agreement or return the vehicle. The only thing you're responsible for is maintaining the vehicle.
Finance Leases – these are similar to operating leases in that you pay monthly, leasing a vehicle over a fixed term without ownership. The difference is that the repayments are slightly higher as they cover the full amount of the vehicle without any residual value element. However, at the end of the term, you receive a 'Rebate of rentals', a lump sum which is usually around 95 percent of the vehicle's re-sale value.
Hire Purchases – you own the vehicle in return for fixed monthly payments to cover its cost, plus interest. For hire purchase deals, you'll need to pay a deposit of around 10 percent plus the VAT, with the total balance repayable over a period of two to 10 years. So, what's the benefit of hire purchase vs lease? You own the vehicle and it's recorded on your balance sheet as an asset. It's also possible to reclaim capital allowances because the VAT is payable at the outset.
Contract hire – this agreement involves hiring a vehicle at a fixed monthly rate for a set term, with no ownership rights. Contract hire deals come with or without maintenance packages and vehicles are returned at the end of the contract.
Flexihire – is available for more flexible rental periods, offered on a 12-month rolling contract with no ownership. This means you can increase or decrease your fleet of vehicles according to demand and free up cash flow. You can give 12 months' notice at any time and choose to hire with or without maintenance.  
Rental – this spot hire service is an ideal solution if you need another vehicle to replace one that's being repaired or to increase services during a busy spell. Rental agreements range from one week up to a year, and Asset Alliance Group has over 400 rental vehicles available.
If you're looking for a reliable fleet management solution that saves your business money, Asset Alliance Group can help you minimise the cost of your fleet and ensure that it has minimum impact on your cash flow. Contact us today to find out more.