Asset Alliance Group's Industry Monitor is a barometer of the health and confidence of the UK Road Transport & Commercial Vehicle sector. According to the 2019 report, the impact of the HGV driver shortage in the UK is top of the list of concerns for 33% of surveyed operators.
Availability of skilled labour is an essential part of any successful business. But according to our survey of key industry decision makers in the UK Road Transport & Commercial Vehicle sector, the HGV driver shortage is having a detrimental effect on this vitally important part of the UK economy. In this article, we look at the composition of the driver workforce this year, the factors influencing their recruitment, and solutions suggested by key industry bodies.
HGV driver shortage: the facts of the matter
The exact size of the driver shortage ranges from 45,000 to 50,000 drivers according to the Road Haulage Association (RHA), and 52,000 by British International Freight Association (BIFA) estimates. In addition, the latest information from the Office of the Traffic Commissioners in Great Britain and Northern Ireland's Transport Regulation Unit shows that the overall number of O-licence holders in the UK has fallen by 1.2% year-on-year. The biggest decreases come from restricted and standard national licence holders. 
As the driver shortage pushes up rates for UK operators, at seasonal times in particular, SMEs are being hit hardest. Small and medium-sized enterprises (which make up 85% of the road transport and commercial vehicle market), tend to have margins of just 1 or 2%. This means they simply cannot afford to train drivers themselves. Finding and keeping experienced, professional drivers has become a continuous challenge. Almost two-thirds (65%) of those surveyed for Asset Alliance Group's Industry Monitor 2019 said they were battling to find skilled drivers, in contrast with just 32% who said they were not having any difficulty. The effect this is having on business performance at road hauliers and logistics operators is borne out by the fact that one in five of those surveyed have turned away customers because they had failed to source enough drivers. 
The Apprenticeship Levy, which was meant to speed up the flow of drivers into the industry, has failed to be of significant benefit. Of the more than £140 million paid by the industry in levies, just £10 million has been drawn down by road transport operators. CEO of RHA, Richard Burnett, says, "The Apprenticeship Levy doesn't work for our industry. The £140 million paid into the levy is disappearing into the Treasury coffers. We have a shortage that is increasing and is being exacerbated by Brexit because EU labour is essentially going home. We also have low levels of unemployment, so we need to find ways to make this industry more attractive." 
Brexit has undoubtedly had an effect on the UK driver shortage. In contrast to the issue of national O-licences, the number of standard international operators has risen. This might suggest that operators are making sure they have the right licensing arrangements for international operation post-Brexit. But although the uncertainty surrounding Brexit has had an impact on the industry, the number of restricted and standard national O-licence holders has been falling steadily since 2012, with 2015/16 the exception. This points to a bigger problem within the industry that has a number of causes and several possible cures or at least temporary solutions.
HGV driver shortage: causes and solutions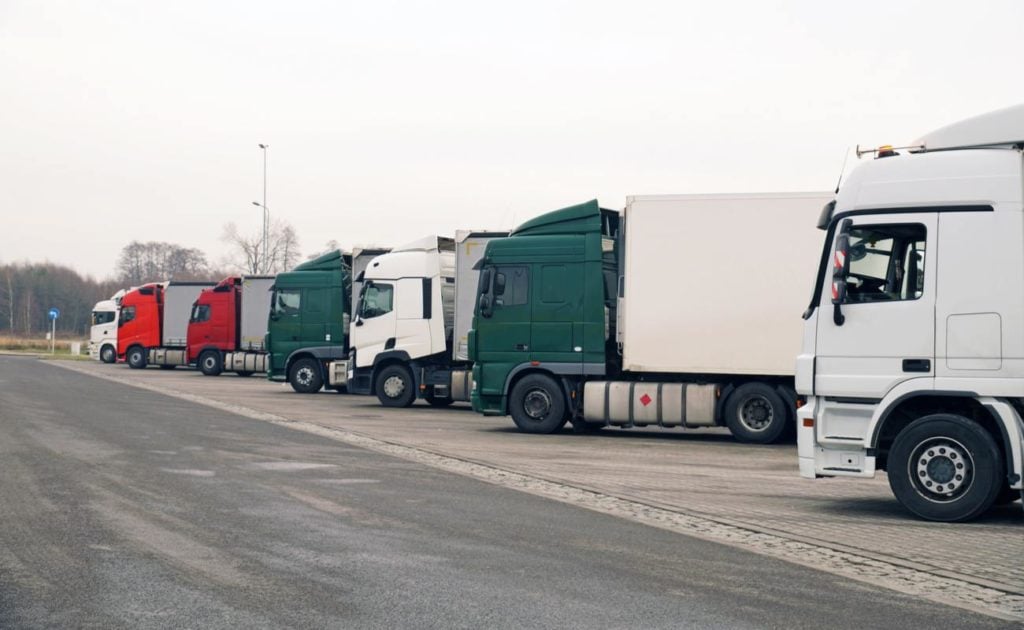 Significantly fewer young people are taking up careers as commercial drivers – the average age of a truck driver is now at 57 years. 
Asset Alliance Group's Industry Monitor records that 35% of surveyed decision makers believed the main reason for the HGV driver shortage was low wages compared to similar jobs, while 21% said current drivers' hours legislation made work unappealing for those with family commitments, 12% said it was the prohibitive cost of CPC training, and 8% put the shortage down to poor roadside facilities across the UK.
 The Industry Monitor results suggest that while there is no single cause of the driver shortage, the best way to deal with the shortage is by using a multi-prong approach that targets all the issues that may be discouraging people from choosing a career as a commercial driver.
Cause #1: Low wages
The Labour Party's Labour Research Department puts the average increase for basic rates of pay in the transport and communication sector in 2018 at 2%, down from 2.7% in 2017. According to the Commercial Vehicle Engineer journal, driver pay is likely to increase by 2.5% in 2019. Compare this to pay increases across the UK workforce, recorded by the Office for National Statistics (ONS) for 2014/15 as 2.9% in the service sector, 3.6% in finance and banking, and an average 4% pay increase in construction. 
Although driver wages are increasing faster than inflation, according to the RHA, it's clear that current rates of pay are not enough to compensate for the long hours, cost of training and poor working conditions characteristic of the industry. 
For now, the ability of most operators to increase driver pay beyond the 2% to 3% mark is unlikely, due mainly to small profit margins and the drip down effect of customers under pressure to reduce costs in the current economic climate.
Cause #2: drivers' hours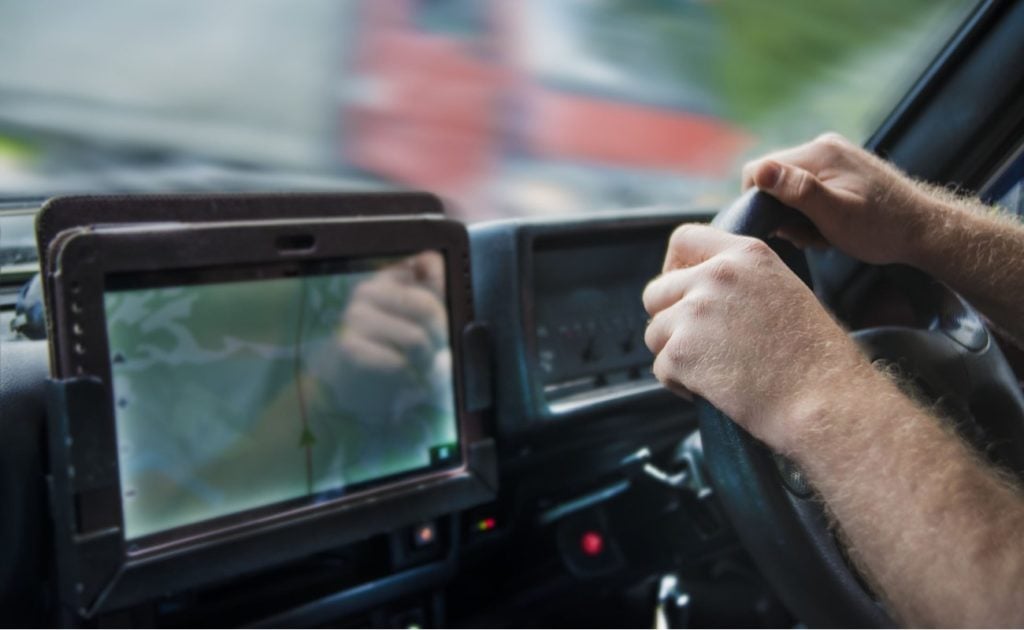 The frequent — and significant — changes to drivers' hours, working time and tachograph rules in the last 10 years have done nothing to attract new entrants to a professional driving career. Although the Freight Transport Association (FTA) is advocating for a period of stability in these policy areas, Brexit is likely to lead to another policy upheaval. 
One tantalising long-term solution to the HGV driver shortage could be autonomous or driverless trucks, which are being trialed around the world. The UK's first on-road HGV platooning trial is set for this year. This will involve a convoy of three wirelessly connected DAFs driven by the manufacturer's engineers. The project is supported by an £8.5 million government-funded trial that will see the platoon incorporated into DHL Supply Chain's day-to-day delivery operations. 
According to Asset Alliance Group's Industry Monitor, 56% of surveyees believed that autonomous trucks had no future in the UK road transport industry, while 27% said that they did, and 17% remained unsure of the future of autonomous trucks. It will be interesting to see how opinions change with the formal introduction of driverless commercial vehicles to UK roads in the coming months.
Cause #3: Cost of CPC training
The introduction of the Driver Certificate of Professional Competence (CPC) in 2014 dealt a blow to the number of people working as commercial vehicle drivers. The certification fee led to many near-retirement-aged drivers choosing to retire early. Now, in addition to the CPC, new drivers face high training costs of around £3,000, as well as high insurance premiums. One way to bring young people into the profession is by government paying for the first 12 weeks of training while they become productive and get their licence. 
According to Asset Alliance Group's Industry Monitor, although the number of people applying for and passing cat C, C1, C+ E and C1+E tests has increased in recent years, it has not compensated for the very low numbers who qualified at the start of the decade. A further complication is the absence of cat C+E licence training in the Large Goods Vehicle driver apprenticeship. The year-long apprenticeship, launched in 2016, includes only the cat C licence, limited to rigids. The FTA has gone so far as to describe this as "not fit for purpose" because it fails to address most hauliers' needs and does not address the HGV driver shortage. 
The Apprenticeship Levy, which is payroll funded, requires all employers with a yearly pay bill of more than £3 million to pay into the fund. Employers utilise these funds to pay for apprenticeship training and assessment for apprentices who are employed at least half the time in England, up to the maximum funding band for that apprenticeship. (Scotland, Wales and Northern Ireland have devolved powers over apprenticeships.) This method is problematic when an operator needs an apprentice to be trained to drive an artic, but the current framework for standardized apprenticeships only covers a rigid licence. 
Of those surveyed for the Industry Monitor, some said the poor level of training available for those wanting to start a career as an HGV driver was due to little or no effort being made by government to bring young drivers into the industry, while others believed the industry had to take some of the blame, with poor working conditions, pay levels and career opportunities acting as deterrents for young entrants.
Cause #4: Poor roadside facilities
A lack of roadside facilities continues to exacerbate the driver shortage. Too few suitable parking spaces, and showers and toilet facilities that are either unavailable or not up to standard, is part of the HGV driver's daily reality. Without first improving driver facilities, the industry will not attract new people to driver jobs. 
While the road transport industry is one of the most regulated in the UK, simple issues of parking for mandatory rest periods, clean restrooms and places to buy healthy food, has been neglected. Government must shoulder most of the blame along with a number of large industrial parks on greenfield sites that will wheel-clamp trucks if a driver stops even for a few minutes to read a map.   
Planning and environmental regulations have made getting approval for a truck stop a serious challenge, and for now government and planners have no strategic plan for truck parking and improved roadside facilities.
Award-winning support for the road transport and commercial vehicle sector
Asset Alliance Group supports the commercial vehicle and bus and coach sectors with lending contract hire and leasing, fleet management, and finance packages. Beyond offering a range of flexible finance packages, we also purchase, refinance and procure for our clients. We can buy your assets outright and tailor monthly contracts to your needs. Our business is about saving you time and money, whether you're looking for new or used commercial vehicles for hire or trucks for sale. As a full service finance and leasing business, we have a complete asset management division to deliver real value to your business. 
If you are a fleet operator, owner or financial director looking for trucks and trailers for sale or you're upgrading or refinancing your fleet, please get in touch with our team at Asset Alliance Group. We'd be delighted to discuss how we can help. 
We hope you will use the data and insights in the full Asset Alliance Group Industry Monitor 2019 Edition as a useful business tool for navigating the road ahead.