Just as you wouldn't use an old IBM 5150 to crunch big data sets, it's also a bad idea to use a curtainsider to transport perishable goods. Choosing the wrong commercial vehicle for your business can be an expensive exercise, both in terms of time and money wasted. So if you thought a truck was just a truck, we'll walk you through the various types of trucks, trailers and commercial vehicles on the market, so you'll have the facts you need to choose the right tool for the job.
Why it's important to choose the right type of truck for the job
While the reasons you wouldn't use a tipper truck to transport fresh vegetables are pretty obvious, the weight limits that all goods vehicles are subject to in the UK are less so. Weight limits found on the manufacturer's plate on a vehicle are determined by the technical specifications of the vehicle. Although this sounds simple enough, the heavier the vehicle, the more complicated weight restrictions become. For instance, a commercial vehicle can be overloaded on all its axles, on its gross weight and on its train weight. This would make both the vehicle operator and driver liable for three separate offences.
There are three reasons for weight restrictions on goods vehicles:
Road safety: Trucks that are loaded beyond their design weight aren't able to stop quickly in an emergency. The truck's steering can also be affected.
Wear and tear on roads: Overloaded commercial vehicles cost the community about £50 million a year in additional wear and tear to roads and bridges.
Fair competition: A vehicle operator who consistently overloads a truck can make additional profits totaling thousands of pounds each year. This is unfair to the majority of law-abiding vehicle operators who adhere to the plated weight limit constraints.
Finding the right commercial vehicle for your needs is dependent on your company's unique business requirements. Opting for a vehicle that does not meet your requirements will result in unfulfilled commitments and even fines. On the other hand, hiring or buying a truck that exceeds your needs can be a wasteful and expensive exercise.
Businesses are always advised to seek the advice of an asset management specialist. Asset Alliance Group is the UK's largest independent retailer of new, nearly new and used commercial vehicles. We go beyond simply advising on and supplying trucks, trailers, tractors and light commercial vehicles. We can look after all your needs around servicing, repair, refurbishment, customisation and stacking for export – operating from three on-site facilities that include workshops and the UK's longest VOSA authorised testing facility.
The Asset Alliance Group Truck and Trailer Sales division has more than 25 years of ATE Truck and Trailer Sales experience in both commercial vehicle sales and commercial vehicle leasing. This means our sales staff, using all the industry knowledge we've gained over the years, work hard to ensure you feel confident in the value and quality of our both vehicles and trailers, as well as our service and support, whether considering truck hire or looking at trucks for sale.
Rigids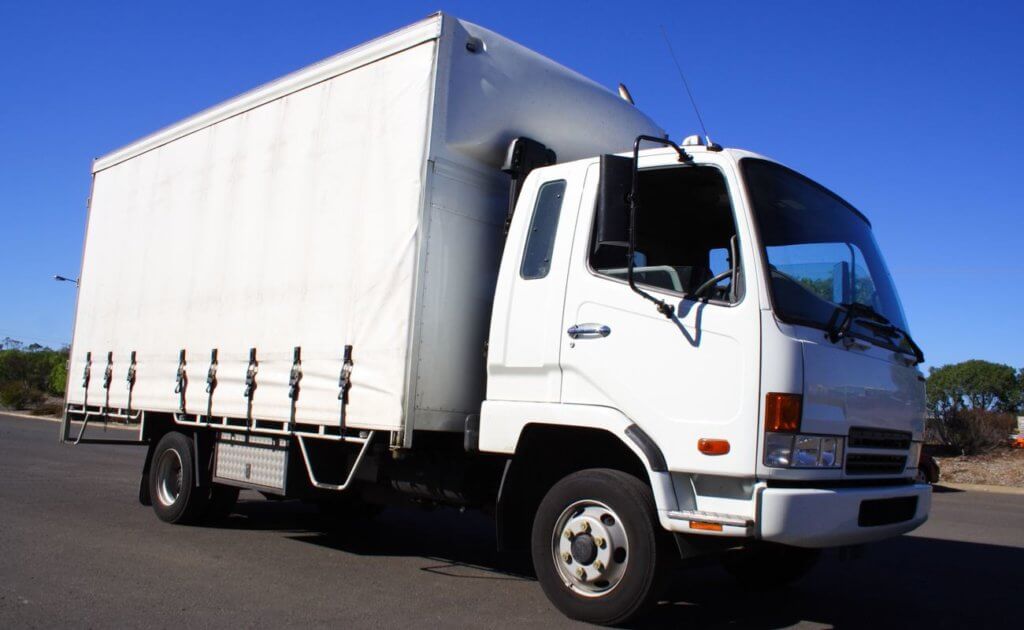 A rigid truck typically has two axle sets, a driver's position, a steering system, motive power and a single rigid chassis. They can also be called dry and consumer goods lorries because most of the goods transported across the UK are dry or consumer goods. As you'd imagine, a number of different types of trucks are used depending on the distances they need to cover and the amount of cargo in transit. The most popular types of rigid trucks tends to be either drop side or curtain side trucks. They are particularly common because they can easily accommodate crates or pallets and a company's logo can be displayed on the sides. Typical weights vary from 7.5 to 26 tonnes and they can be fitted with forklifts and tail lifts.
Flatbed lorries can hold weights similar to curtain side trucks, but the flat, open body is better suited to moving goods such as metals or building supplies. Since they have neither a roof nor sides (or low sides that can be hinged down for loading), goods transported on a flatbed truck should ideally have flat surfaces. Alternatively, items like pipes, industrial parts or machinery can be secured with flat webbing straps tightened with a ratchet, or in the case of weather-sensitive loads (wood, for instance), covered with a tarpaulin.
Tractor units and trailers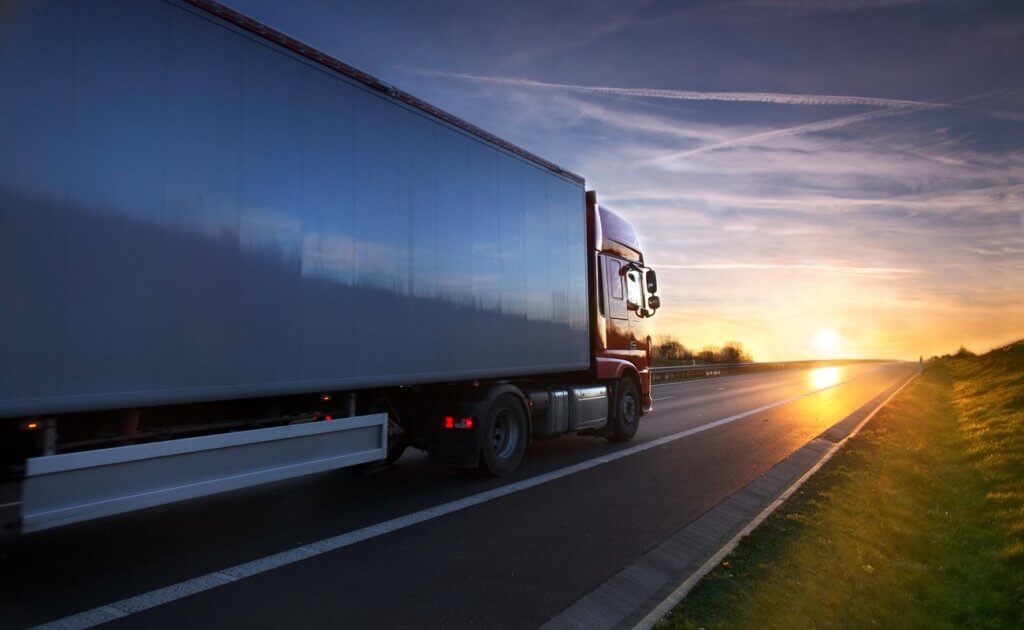 A tractor unit, also called a prime mover or traction unit, is a heavy-duty towing engine that is used to haul a towed or trailered load. These hardworking, versatile vehicles have a variety of commercial uses – from distribution of goods to construction and heavy haulage. Heavy and medium duty tractors for military and commercial use are typically rear-wheel drive, used for hauling semi-trailers, while very heavy-duty tractor units have off-road-capability, often with a 6×6 axle configuration, and include ballast tractors. Unsurprisingly, tractors have large displacement diesel engines for maximum power and economy, and a multi-ratio transmission of 10, 13, or 18 gears for gearing flexibility.
Trailers are unpowered vehicles towed by a powered vehicle – a tractor unit. They are made in a variety of styles, models and specifications. From semi-trailers without a front axle, or full or freight trailers supported by front and rear axles and pulled by a drawbar, to close-coupled trailers fitted with a rigid tow bar at the front, which hooks onto a hook on the tractor and does not pivot as a drawbar would do. Drawbar couplings are used for exceptionally heavy-duty ballast tractors and to attach intermediate fifth-wheel dollies for pulling multiple semi-trailers.
The combination of tractor and trailer distributes the weight of a load across multiple axles while being more maneuverable than an equivalently sized rigid truck. A trailer can be uncoupled from one tractor unit and connected to another using a fifth wheel coupling attachment system. This is typically done to reduce downtime when loading or unloading a trailer, or to shift between trailers that carry out different functions, like a bulk tipper and box trailer.
Trailers are adaptable, and can be tailored to a business's specific needs.
At the Asset Alliance Group, we can purchase, refinance and procure tractor units and trailers for our clients, as well as lend and provide a range of flexible finance packages and monthly contracts tailored to your business needs. As a true asset management specialist we respond to all 'in-life' and 'end-of-life' aspects of your commercial vehicles, whether you choose to purchase a tractor or opt for trailer hire. We reduce costs below competitor rates by protecting our clients and supporting their interests by maximising residual values.
Light commercial vehicles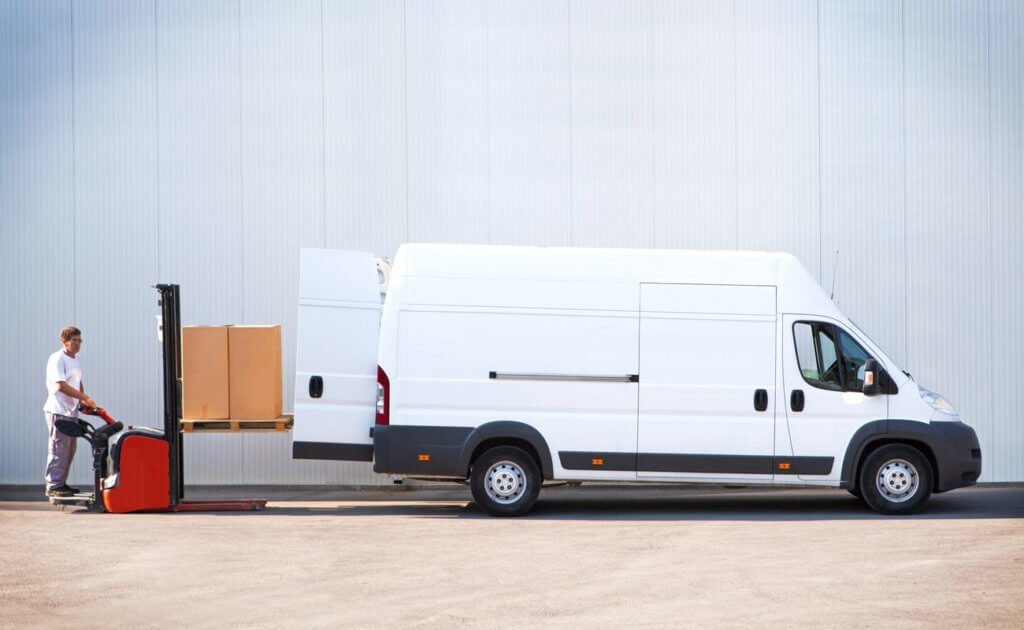 A light commercial vehicle (LCV) is a carrier vehicle with a gross vehicle weight of no more than 3.5 metric tonnes, most often used to move people and goods. LCVs are smaller in size and easy to navigate, which makes them a popular choice for both larger fleets as well as tradesmen or businesses that prefer a commercial vehicle leasing option for seasonal and contract work, or one-off projects.
Small or car derived vans (CDVs): A CDV can be an invaluable addition to small and medium enterprises, being ideally suited to small deliveries and light haulage, and requiring a smaller capital outlay.
Short wheel base vans (SWBs): Larger than CDVs, but easily maneuverable through narrower town and city streets and over rougher terrain, the SWB is a versatile van for transporting lighter loads, from trade tools to bakery goods.
Long wheel base vans (LWBs): More robust than the SWB and with increased storage space, the LWB is more suited to businesses that need to transport higher volumes of goods, whether furniture or smaller pieces of machinery.
Extra-long wheel base vans (XLWBs): Out of all the van types, the XLWB has the biggest loading capacity. It is typically a metre longer than the LWB, so is ideal for transporting items like carpets and poles. Its generous proportions mean it's also commonly used to transport staff between locations.
Box vans: Also called Lutons, the box van is a long wheel base vehicle with a roomy interior that typically extends over the driver's cab for maximum storage. The box van or Luton is used to transport heavier items, including pallets, and can be used for waste disposal or fitted with a tail lift to make it easier to load and unload heavier objects.
Tippers: As the name suggests, tippers have a rear storage area that can be raised or lowered to easily unload goods from the vehicle. They are most often used for waste management, transporting materials to building sites or in agriculture.
Helping you choose the right truck or trailer for the job
Asset Alliance Group is the UK's fastest-growing commercial vehicle, bus and coach finance and sales company. Whether you are looking for a single vehicle or a fleet, we have the knowledge and specialist industry experience to provide an individual finance and asset management solution that delivers real value to your business.
If you are a fleet operator, owner or financial director upgrading or refinancing your trucks and trailers, please contact our team to discuss how we can help you.