Download the Industry Monitor 2021 Report
The Industry Monitor 2021 Report provides you with expert insights into UK commercial vehicle trends, challenges and predictions so that you feel confident for the year ahead.
The Industry Monitor 2021 Report offers HGV operators, business owners and corporate directors exclusive data and insights into commercial vehicle sector trends, providing transparency and confidence when it comes to regulations, investments, recruitment, operations and more.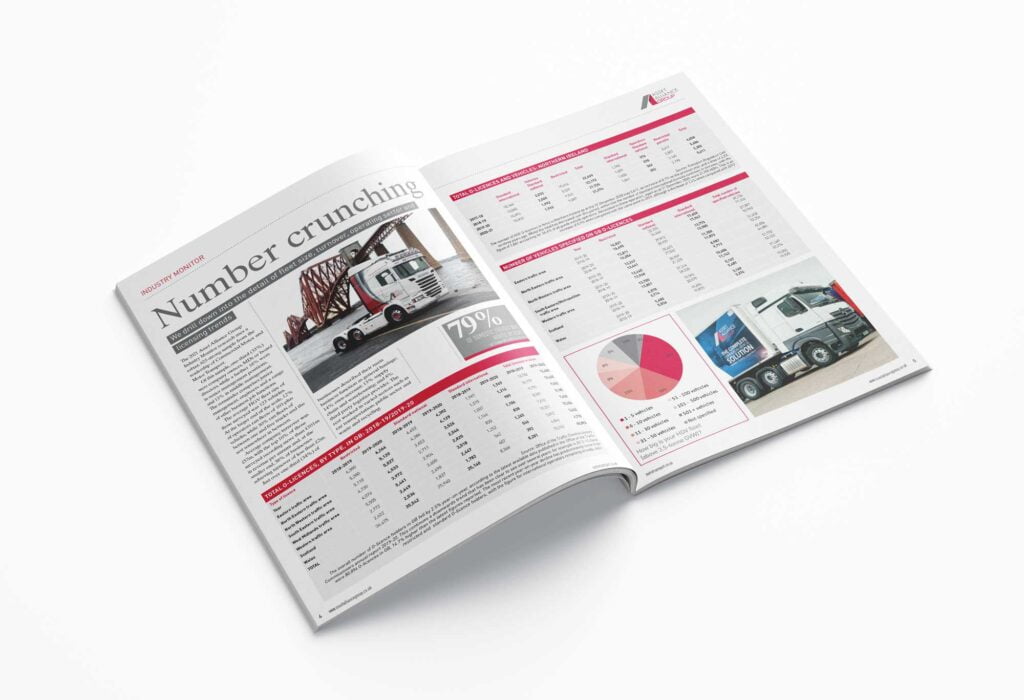 Highlights in the report:
Key data around UK fleet sizes, turnover, operating sectors and licensing trends.
Survey results highlighting top concerns for commercial vehicle operators in the aftermath of COVID-19 and Brexit.
Investment program and truck sale trends and projections to help inform your ongoing growth strategy.
Government environmental policy and city regulation updates and the implications of these for HGV sector vehicles and fuels.
Detailed breakdowns of the latest vehicle manufacturer ranges available utilising alternative fuels to help reduce your carbon footprint.
Driver recruitment challenges to overcome when finding the best-skilled workers.
Cargo crime trends to help safeguard your business from criminal activities and related costs and damages.
Enter your details below to download the Industry Monitor 2021 Report