Krone is one of Europe's largest and most successful trailer manufacturers, it is over a century old, and has been building semi-trailers for roughly half of that time.
Although the bulk of the Krone trailers seen on our roads are pulled by European hauliers, that's changing, as a growing number of UK operators start to appreciate the solid build quality of its products. They're proving particularly popular with UK hauliers like GBA Services, who work on the continent or have foreign subsidiaries.
The trailer manufacturer has an extensive product portfolio, including its Profi Liner and Mega Liner curtainsiders, Cool Liner refrigerated trailers, Dry Liner box vans and Box Liner skeletals. The Krone Group owns German trailer axle manufacturer Gigant, which produces Krone Trailer Axles on its behalf, but other brands can be fitted as specified by customers. All Krone trailers receive a cathodic dip and powder coating, offering maximum protection from corrosion.
Krone has four manufacturing facilities in Germany, and one in Turkey.
AWARD-WINNING SERVICE
We are thrilled to have retained our title as Commercial Motor's Finance Provider of the Year for our flexible approach to funding.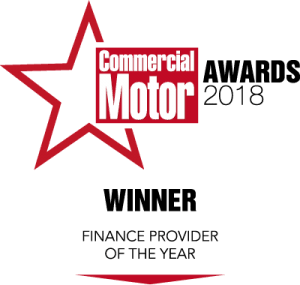 See our full range of finance and leasing services
At Asset Alliance Group, our primary role is to help you select the best option for your business to optimize your P&L, balance sheet, cash flow and tax management through the range of options that are available to you.
As contract hire specialists, we offer an industry-leading contract hire product with or without maintenance, built on an unrivalled understanding of the commercial vehicle sector.  Our contract hire solutions range from the smallest single truck to the fleet requirements of the UK's largest logistics providers.
A finance lease differs from an operating lease in many ways but it remains a fixed term contract which allows you the benefit of an asset without ultimate ownership.
For companies that require a contract hire arrangement, but with a more flexible period arrangement, we also offer FlexiHire. It is as per our Contract Hire arrangements, but is offered on a 12 month rolling contract.
HP is instalment financing for those who ultimately wish to own the asset and assume all associated costs of maintaining the vehicle or trailer. It differs from a lease primarily in ownership, but it also presents other accounting practices which may suit your business.
With almost 5,000 vehicles under management, we are true commercial vehicle specialists in servicing and maintaining trucks and trailers and all forms of commercial vehicles.
UPGRADING OR RE-FINANCING YOUR VEHICLES?
If you are a fleet operator, owner or financial director upgrading or refinancing your trucks and trailers, please use this contact form to let us know what you are searching for and our team at Asset Alliance Group would be delighted to discuss how we can help.