There's a common held belief that the UK doesn't build anything these days, but a visit to the privately-owned Cartwright Group's 38-acre site in Altrincham soon dispels that myth.
The bodybuilder, which is one of the most respected players in a thriving British trailer making industry, is currently reaping the benefits of a major expansion programme, having spent £1.8m on a new facility to build temperature controlled trailers and rigid bodies. Key parts of the new plant include state-of-the-art vacuum presses and gluing machines.
Cartwright has decades of experience in bodybuilding, starting off in 1952 with wooden framed rigid bodies before adding trailer manufacturing to its repertoire in the late 1970s. Today, its trailer portfolio covers most types from skeletal container trailers to double-deck and multi-deck curtainsiders, with the temperature controlled market a key target area. Although having a full range of standard models, Cartwright is just as happy to build custom designs for any application. It also has a thriving conversion department, where it produces vehicles as diverse as ambulances and mobile welfare units.
The company's slogan "Better. Built in Britain" is reinforced with a distinctive Union flag on its logo.
AWARD-WINNING SERVICE
We are thrilled to have retained our title as Commercial Motor's Finance Provider of the Year for our flexible approach to funding.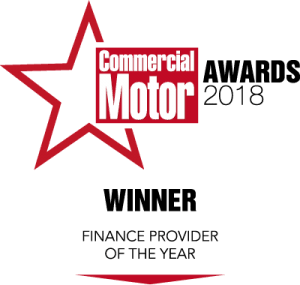 See our full range of finance and leasing services
At Asset Alliance Group, our primary role is to help you select the best option for your business to optimize your P&L, balance sheet, cash flow and tax management through the range of options that are available to you.
As contract hire specialists, we offer an industry-leading contract hire product with or without maintenance, built on an unrivalled understanding of the commercial vehicle sector.  Our contract hire solutions range from the smallest single truck to the fleet requirements of the UK's largest logistics providers.
A finance lease differs from an operating lease in many ways but it remains a fixed term contract which allows you the benefit of an asset without ultimate ownership.
For companies that require a contract hire arrangement, but with a more flexible period arrangement, we also offer FlexiHire. It is as per our Contract Hire arrangements, but is offered on a 12 month rolling contract.
HP is instalment financing for those who ultimately wish to own the asset and assume all associated costs of maintaining the vehicle or trailer. It differs from a lease primarily in ownership, but it also presents other accounting practices which may suit your business.
With almost 5,000 vehicles under management, we are true commercial vehicle specialists in servicing and maintaining trucks and trailers and all forms of commercial vehicles.
UPGRADING OR RE-FINANCING YOUR VEHICLES?
If you are a fleet operator, owner or financial director upgrading or refinancing your trucks and trailers, please use this contact form to let us know what you are searching for and our team at Asset Alliance Group would be delighted to discuss how we can help.